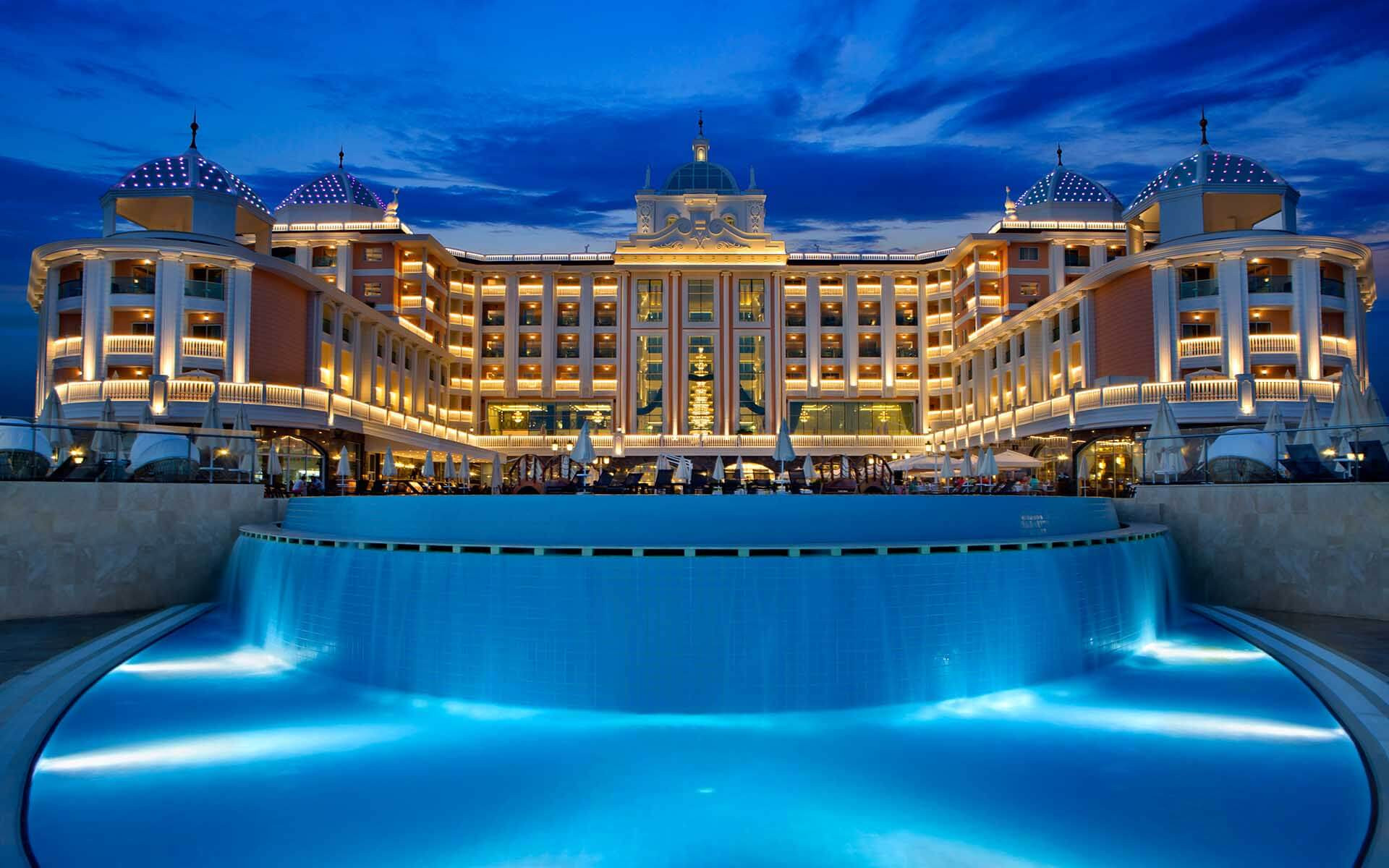 Harem Hotel
A reality show to alter reality
Chapter 1 by
AliC
Harem Hotel is a brand new kind of inter-dimensional reality show!
The premise is simple: six or more contestants, plus a master, will be whisked away to a private resort in which they must compete against one another for the affections of a single master (whether they want to or not). The master could be anyone, but the contestants all share a connection to him or her. Winners get a private place in the master's harem, while the losers will never be the same again.
To win the master over they must charm them, seduce them, and compete in a number of contests across several rounds. They'll receive points for impressing the master, winning contests and impressing the audience. The winners will end up by the master's side in a favored position, while the losers will be reduced to servants, supplicants or worse.
One thing is certain; nobody who enters the game will leave it the same!
(I apologize for the cheesy and generic intro; it's to keep the setting and characters as flexible as possible. This episode is more of an elevator pitch.)
---
Thank you to all the readers who have made this a success! Many of the writers have banded together to form a Discord Channel where you can come and chat, speculate, meme, and - if the worst happens here - follow the story.
Want to support CHYOA?
Disable your Ad Blocker! Thanks :)
A reality show in which contestants compete for one lucky man or woman's affections, and are changed until they can.
POV

3rd Person, Both
Category
Language

English
Mode

Moderated
Tags

buff lady, mma fighter, image, Ex-Girlfriend, Heiress, Rich Person, Olivia, Morgan, Mother-Daughter Bonding, Lingerie, Makeover, Mind Control, Transformation, Cuckold, Harem, Reality Show, Meta, Reader Interaction, Izuku Midoriya, Alternate Ruleset, Trickster Host, Lesbian Marriage, Lesbian, Master, Tori, Justin, Slice of Life, Breast Expansion, Piercings, Chains, Age Regression, Mass Transformation, Intelligence Increase, Increased Beauty, TGTF, Race Change, Babysitter, Harem Hotel, Xander, Jesse, Buffy the Vampire Slayer, Fanfic, Exhibitionism, Humiliation, Body Swap, F2F, Stripperization, Character Sheet, Scoring, TG, body control, images, flash, TV, panties, upskirt, euf, Nejire Hado, Ochaco Uraraka, Camie Utsushimi, Reiko Yanagi, Emi Fukukado, Tsuyu Asui, Rumi Usagiyama, Saiko Intelli, Shino Sosaki, Mandaly, Mirko, Setsuna Tokage, Itsuka Kendo, Ibara Shiozaki, Kaina Tsutsumi, Kinoko Komori, Yuyu Haya, Kyoka Jiro, Himiko Toga, Toru Hagakure, Momo Yaoyorozu, Moe Kamiji, Mina Ashido, Mei Hatsune, Melissa Shield, Yui Kodai, Reality TV, Voting, Tranformation, nerdy girl, a smut story inside a smut story?, smutception, I couldn't resist and I'll see myself out, hypnosis, #hypnosis, geeky, geek girl, Genderswap, Cuckoldry, Reatlity TV, Interactive, Submission, Romance, Game Show, Muscle Drain, Feminization, Twins, Threesom, (Sorta), TV Show, Couple, Sweet, Until it's not, Accident, Enchanted Objects, Public Bondage, Overpriced Food, Chintzy Decorations, Johnny Cash, Syncronicity, Hive Mind, Why does it take you so long to write Ali?, Masturbation, Sole Female, Brother, Sister, enf, bottomless, Cheating, #D&D, Dungeons and Dragons, D&D, DnD, Harley Quinn, DC comics, DC, #DC, Transformations, Twinning, Clones, Transgender, M2F, Muscle Loss, Recap, Domination, Catfight, Plot Twist, Clothing Makeover, Public Humiliation, Trick Shots, Public Orgasm, Good Dancing, Also Bad Dancing, Grief, Muscle Girl, Bridge Chapter, We'll be having fun again soon I promise, Women getting wet, Air Jordans, Breast Enhancement, Breast Growth, Ass Growth, Gender Transformation, Muscle Gain, Mental Changes, Lesbian Sexual Tension, Exploration, Dialogue Heavy, Sweaty Men, Big Dreams, Sailboats, Father-Daughter Bonding, Stepfordization, MtF, Trap, Sissy, Anal, Anal Only, MILF, Mommy, Daddy, Mother, Daughter, Breeding, IQ Loss, Bimbofication, Bimbo, Ass Expansion, Europe, Buffy, Willow, Faith, Cordelia, Tara, Fred, Dawn, Joyce, Kendra, Anya, Art, Poll, But kinda not their fault, FF, Parables, Maid, List, Update, Why did I let myself add this many characters?, Inanimate TF, Objectification, RPG, Yes I am a nerd, Multiple Partners, Autoerotica, Orientation Play, Edging, D/S, #Mind Control, Introduction, But the Last Intro Chapter I promise, Very uncomfortable conversations, Bukkake, Living Rope, Domestification, Dominance, Polls, Pet Play, Corruption, Temporary Second Person, Public Sex, Public Nudity, Threesome, Sexy Binding Arbitration, videogame, elf, #elf, DOS2, Divinity Original Sin 2, Is ice cream a fetish?, Ice cream, Icecream, Trashy, Kitschy, Retcon, Showgirls, Role Reversal, Boring Bridge Episode but bear with me, Reality Alteration, Feelings, Yusuf, Lesbian Romance, Bad singing, Underwater Oral Sex, Leash Play, Complicated Relationships, Physical Transformation, Proper S'more Technique, Sex Toy MacGuyvering, Character Development, Very Close Friends, Gambling, Public Masturbation, Big Reveal, BDSM, Lore, Hand job, Happy Ending, Multipe Partners, Cuckolding, Butt Expansion, Spoiler, Character List, gender bender, bikini, leather, So Much Edging, Seriously, Let this woman cum!, Sexy Doctor, Advice, Harem Dynamics, Michael-Ritas, Titjob, Boobjob, Sexual Harrassment, Margaritas, Huevos Rancheros, Spanking, Casual Nudity, Evil, Stockings, Induced Love, Sex!, Finally!, Sweet & Tender BDSM, Cumshot, Good Lord Ali why do you have so many characters in this story?, Because I'm indecisive and have no self control, Jazz, Tenderness, Smoking, Littering, Tim Drake, Robin, The action starts now I promise
Updated on Dec 8, 2023 by Exarch-of-Sechrima
Created on Jan 9, 2022 by AliC
36,844 Likes
2,233,006 Views
1,713 Favorites
2,669 Bookmarks
1,427 Chapters
200 Chapters Deep