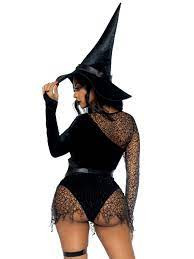 Witches vs Bitches
When payback gets magical.
Chapter 1 by

BeckyS
This story has been set to public and contributions are welcomed, Anything goes within the CHYOA rules.
Megan, Etta and Lilith were not the most popular girls at their college, in fact most people seemed to go out of their way to interact with them as little as possible. Those that did talk to them usually only did so to mock or bully. This seemed really unfair as their only crime was being considered "weird". They had never done anything much to wrong anyone, at least not until now.
"Shit! What if this actually works? I'm shaking!"
It would be Megan who attempted to cast the first spell. This whole thing had been her idea after all. She had felt drawn to the concept of witchcraft since she was a kid and had been determined to learn how to do it. Eventually, for a price, she had met someone via the dark web who had agreed to school her in magic and she had relayed those lessons to her only two friends at her college. Their actual studies had suffered as a result, but if this worked like she hoped none of that would matter anymore.
She was an above averagely pretty girl but dressed down in dark clothing and tried her best not to look anything like the bimbos she hated. Megan liked girls more than guys but was rarely approached by either due to her unfriendly demeanour and strange interest in the supernatural. She had felt like an outcast her whole life but was determined always to remain true to the person she felt she was.
"So you just say what you want to happen, no magical hocus pocus language?"
Etta was for the most part a good-natured girl, but she was fed up of being teased for her nerdy appearance and seeing every guy she liked ending up with the kind of girls who openly looked down at her. She was also incredibly open minded so had been happy to go along with Megan's crazy sounding scheme.
She wasn't unpretty but tall and ungainly looking with long brown hair and glasses. She dressed unconventionally and was socially inept, especially around girls who intimidated her. She would love a chance for them to be scared of her for once.
"Okay, enough talking let's see how this works!"
Lilith was probably one of the most naturally pretty girls in the college, but she was about as far away from the Prom Queen type as it was possible to be.
She had a partially shaved head, was covered in tattoos, smoked and drank way too much and was very open about her appreciation for the female form. She was generally considered bad news, but having got to know her Megan and Etta mostly found her to be a loyal friend and a lot of fun.
"Right, here it goes!" Megan concentrated all of her energies on the apple on the table in front of her "Turn into a hot dog!"
All three girls gasped in amazement as the fruit in front of them instantly changed into a sausage in a bun, complete with mustard and ketchup like Megan had imagined it.
"Oh, I have to have a go!" Etta squealed with excitement as she lined up her own spell "Um, turn into a can of soda!"
The hot dog was now a Dr Peppers, which just happened to be Etta's favourite.
"Holy shit this actually works, I have to try it" Lilith yelped, losing all of her usual cool "Um, remove all of Etta's clothes!"
Suddenly Etta screamed as she realised she was butt naked in front of her friends while the clothes she had been wearing lay scattered around her in a pile.
"Hey, no spells on each other, this is witches vs bitches remember?" Megan scolded one of her friends as the other was trying to dress herself as quickly as possible.
"Sorry, I just wanted to test that spell out. I figure I'm gonna be using it a lot" Lilith grinned sheepishly.
"Right then girls, I think we are ready to go. We own this fucking place now. The only question is, who shall we give a demonstration of our new skills to first?"
Want to support CHYOA?
Disable your Ad Blocker! Thanks :)
Three nerdy and socially outcast college girls have learned the ancient art of witchcraft. They are now going to use their new powers to torment the hot girls and women who have wronged them, and can do so in any way their twisted minds can conceive.
POV

3rd Person, Female
Category
Language

English
Mode

Public
Tags

enf, cmnf, cfnf, petrification, transformation, tf, magic, embarrassed, femdom, payback, nerd, witches, bitches
Updated on Sep 23, 2023 by BeckyS
Created on Sep 14, 2023 by BeckyS
84 Favorites
44 Bookmarks
97 Chapters
21 Chapters Deep