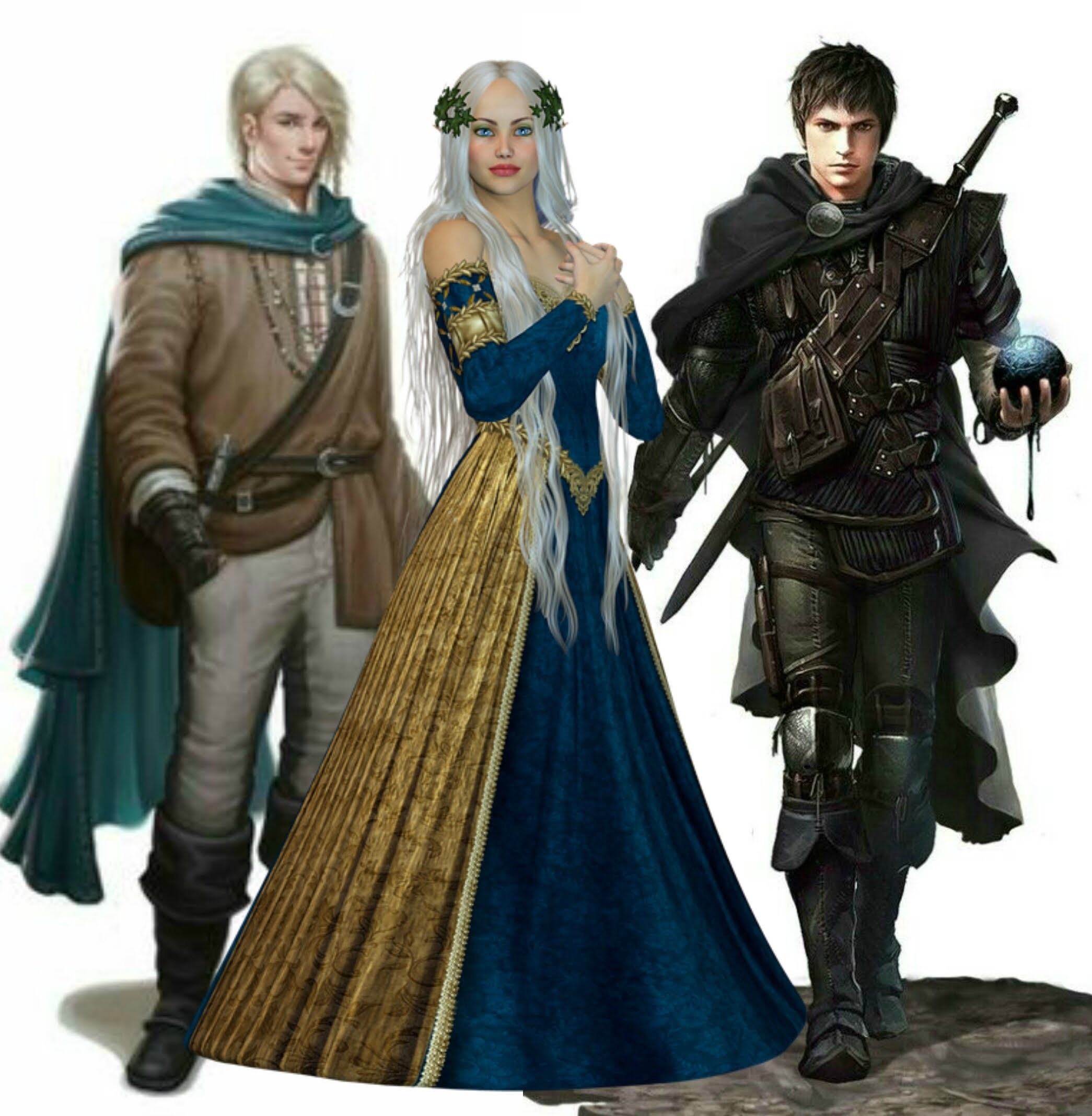 A Kingdom of Endless Wonder
Fun, Fantasy, and Frolic in a Magical Kingdom
Chapter 1 by

Acorn142
The Kingdom of Mirantia.... Known and admired throughout the world as the fair land where magic and mortal coexist.
For well over one hundred years the inhabitants of the kingdom have prospered, thanks in no small measure to the wise leadership of a succession of good kings. Its current monarch, King Malcolm, has continued the policies of his father and grandfather by striking a careful balance between the magical and mortal beings.
Malcolm has been on the throne for over 20 years. At 45 years of age, he is strong and in good health, but the heavy burden of the crown is wearing on him. His wife, Queen Caroline, has served at his side throughout his reign. Fair-haired and vivacious, she is well loved throughout the land. They have three children, 23-year-old Princess Adella, 21-year-old Crown Prince Stewart, and 18-year-old Prince Duncan. Stewart is the heir apparent to the throne, being the eldest male.
While the inhabitants of the land, on the whole, enjoy the peaceful and prosperous tranquility of the land, there are always exceptions. The Resistance is a loosely-organized group of malcontents who reject the notion that magic should be practiced only by magical beings. The Enlightened is a loosely-bound group of magical beings who believe Mirantia should be governed by magical beings, rather than mortal man. While neither of these has caused serious problems for the king, they are always on his radar -- particularly during times of unrest.
The Kingdom is at peace with its neighbors, but its relationship with neighboring Obscuria has deteriorated recently. Increasingly the king is preoccupied with this.
While those who fall under the category of "mortals" are pretty uniform -- they are flesh and blood men and women -- those who are "magical" are anything but uniform. Within that category are sorcerers and sorceresses, mythical creatures, talking animals, and shape-shifters. Some are benevolent and some not so much. What they all have in common is their ability to access and use magical forces to influence and change the world and people around them.
You can experience life in this fantastic kingdom of endless wonder through the eyes of one of its inhabitants.
The Kingdom of Mirantia enjoys a the peaceful integration of mortal and magical races. Under the rule of King Malcom, Mirantia has prospered. What remains to be seen is how the next generation of the royal family will treat the reigns of power. Live life in Mirantia through the eyes of a member of the royal family, as a commoner, or as a magical being.
POV

3rd Person, Both
Category
Language

English
Mode

Moderated
Tags

Furry, Quest, knight's quest, adventure, Harem, concubine, Impregnation, Troll, blackmail, wood, elves, test, crucible, wood elf, magic, ranger, epic, fantasy, Blowjob, oral, bj, Crossdresser, transvestite, trap, Knight, squire, Werewolf, apprentice, Wizard, Brothel, dancer, Dance, orgy, threesome, casual sex, swingers, Succubus, nonconsentual, cowgirl, missionary, Centaur, handjob, trial, recruits, Virgin, devirgin, deflower, first time, Seduction, Masturbastion, Tentacles, monsters, concubines, Satyr, body transformation, cunnilingus, siblings, elders, archers, legend, skilled, Massage, Incubus, royalty, festival, party, public, gangbang, passion, lust, free, dungeon, prisoner, shapeshifter, Shower, mff, ffm, cmnf, enf, Ashray, Encantado, ménage à trois, mfm, Body swap, sorcerss, Masturbation
Updated on Jan 21, 2019 by 11kestrels
Created on Dec 7, 2017 by Acorn142
2,985 Likes
531,827 Views
423 Favorites
169 Bookmarks
483 Chapters
48 Chapters Deep