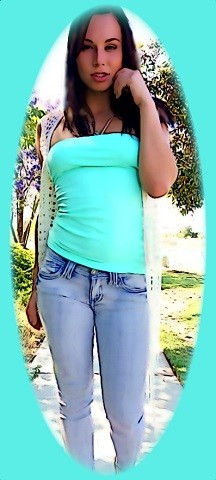 Wet Hot Summer
A 38-year old middle class man must navigate a crowded house when in-laws come to visit
Chapter 1 by

cphi
Note to the reader:

Game mode is really required for this story. I CANNOT STRESS THAT ENOUGH. There are whole blocks of dialogue in some scenes that just won't appear if you don't have the scoring active. The flowchart is going to be as complicated as i can manage, and the hidden variables will determine what paths and scenes will be available to you, based on your choices and the choices of characters in the story.

EDIT: As of today, I'm editing the story to hide choices that the player does not qualify for. I think this will reduce clutter on some chapters. As you read, realize that there may be options you can't see from now on.

Also: This story is inspired, loosely, by the Houseguests story by lexist.
You are James Sinclair, a 38 year old business owner and day trader. You inherited the business (roofing, siding, flooring and renovation) from your father when he died 2 years ago, and aside from the occasional meeting or phone call, the business manager runs things fairly well without any interference from you. Most of your income comes from stock trading, but even this is more of an idle indulgence than a true job. You are left with a lot of free time to pursue other interests and hobbies.
Your wife, Jenna, is 37 and as cute as she was when you first met in high school. 5'2", 130 pounds, she is petite but curved, with a round, taut ass and firm 36C tits. She has dark brown, almost black hair, and lightly tanned skin. Her job as a part-time yoga instructor and jazz dance instructor has kept her fit and sexy despite age and two children. Having gotten pregnant with your eldest daughter in her junior year of high school, she still managed to follow her dreams despite the stigma and the challenges.
Your daughter, Riley, is a slightly taller (5'4"), slightly more full-breasted (36D) version of her mother, with long black hair, a wicked smile, and knowing blue eyes. She's fairer-skinned, which she gets from you. Having just completed her first year of college, she is arriving back home for the summer just in time for her 21st birthday. Your son, Jared, is intelligent and willful at 19. He returned from his gap year in Europe two months ago, and shows no signs of choosing which college to attend as he enjoys the family's prosperity and a string of cute girls. He has his father's looks and charms.
His current squeeze, a 20-year old blonde waitress named Tara, is in your wife's yoga class, and met Jared when he was visiting his mother several weeks ago. Since then, you've begun to wonder if Tara lives in your house now too, given how often she is there, flashing her 34D breasts around only barely contained by a bikini top,or a tank top, or one of Jared's shirts. You don't think much of her, but Jenna adores her and apparently doesn't notice that Tara always seems to "accidentally" bump into you, or drop things when your nearby so she can pick them up, showing off her long shapely legs. You're not sure if she's a slut or just a tease, but she's going to get you into trouble one day.
Your mostly peaceful life is about to get pretty hectic this summer. Besides the son who won't move out and his busty girlfriend, your daughter returning home from her college, you and Jenna will soon play host to both your in laws and your younger sister for at least a month of the summer.
(Note: Any content that appears in this story is a work of fiction and sexual fantasy. I do not condone rape, incest, drug use, or any other illegal behaviors that may appear here. This is just porn, people. It's not a guidebook.)
Inspired by the Houseguests story, but my goal is to flesh out the choices a little more widely, with more hidden variables and twists and turns. Incest, cheating, BDSM, non-consensual content, and even some darker themes (within the boundaries of the CHYOA rules of course :) ) can be found, though some of the more taboo or fetish-rich content will be more difficult to get to. My intention is to have some scenes be difficult to achieve, but rewarding if found. A Work in Progress, feel free to leave feedback.
POV

2nd Person, Male
Category
Language

English
Mode

Private
Tags

Non Erotic, Awww, Romantic, Dom, Little, Willing Sub, Cheating, Power Fantasy, Roleplay, Pulling Out, Cum on Back, Blowjob, Deepthroat, Handjob, Facial, Femdom, Blackmail, Compromised, Forced Cheating, Fun, Shower, Memory, Cum on Tits, Nipple, Standing Sex, Lifting Sex, Creampie, Screaming Orgasm, Bondage, Punishment, Coercion, Squirting, Prone Bone, Masturbation, Standing Doggystyle, Bent Over, Performance Issues, Anal, Anal Virgin, Breaking In, Dominant, Daddy Dom/Little Girl, Spanking, Forceful, Anal Play, Hair Pulling, Voyeurism, son's girlfriend, Aggressive, Angry, Domination, Control, Cum Fetish, Cum on Clothes, Mutual Masturbation, Female Orgasm, Female Ejaculation, Oral, SPH, cock worship, dirty talk, predicament, risky sex, Cum, Cum Swallowing, Mild Coercion, Quid Pro Quo, Favor, Titties, Car Porn, Author Appeal, Impregnation, Daddy Issues, Doggystyle, Guilt, Accusation, Gagging, Bad Girl, Daddy Dom, Walk of Shame, Cum Leaking, Incest, Daddy/Daughter, Making Out, Fake Tits, Groping, Restraint, Virtue, Faithfulness, Lying, Unaware, Gag Spit, Infidelity, Fantasy, sister-in-law, Swallow, Orgasm Denial, Suspicion, Jealousy, Non-Erotic, Narrative, Porn Addiciton, Cuckold, Text, Cuckold Fear, Teasing, Foursome, Orgy, Wife Sharing, Jerk Off Encouragement, Dildo, Striptease, Kissing, Marriage, Sweet, Forced, Non-consensual, power play, World Building, Quickie, Sex, Barely Legal, Cowgirl, Sixty-Nine, Weed Smoking, Smoke and Fuck, Humiliation, Manipulation, sister, flirting, Begging, Wife, Love, Stripping
Updated on Mar 31, 2019 by cphi
Created on Jun 9, 2018 by cphi
With every decision at the end of a chapter your score changes. Here are your current variables.
4,813 Likes
3,070,443 Views
909 Favorites
533 Bookmarks
785 Chapters
28 Chapters Deep