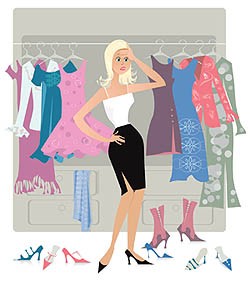 Gender Change: Magic Closet
Clothes make the man... or woman... or man...
Chapter 1 by Zekar
There is magic in the world. Narnia was just the tip of the iceberg when it comes to the magic that a wardrobe or closet can do.
You find yourself directly in the crosshairs of such a magical encounter. Whether malicious or benevolent, that is up to you...
This is merely the introduction to a much more interesting tale.
(Dear reader, if you like this story and any of its chapters please remember to take a second to click "Like". It only takes a second of time and really helps motivate every author on Chyoa to keep on writing. You can also leave comments here or on the forums. Thank you.
_P.s If you like this story check out the Gender Change: Beta Test story I also started._)
How does the encounter start?
It is true when they say that clothes make the man. In this case making the man it's quite literal. Both male to female and female to male welcome as well as others not mentioned.
POV

2nd Person, Both
Category
Language

English
Mode

Moderated
Updated on Jan 25, 2019 by Zekar
Created on Jan 26, 2017 by Zekar
216 Favorites
40 Bookmarks
46 Chapters
21 Chapters Deep