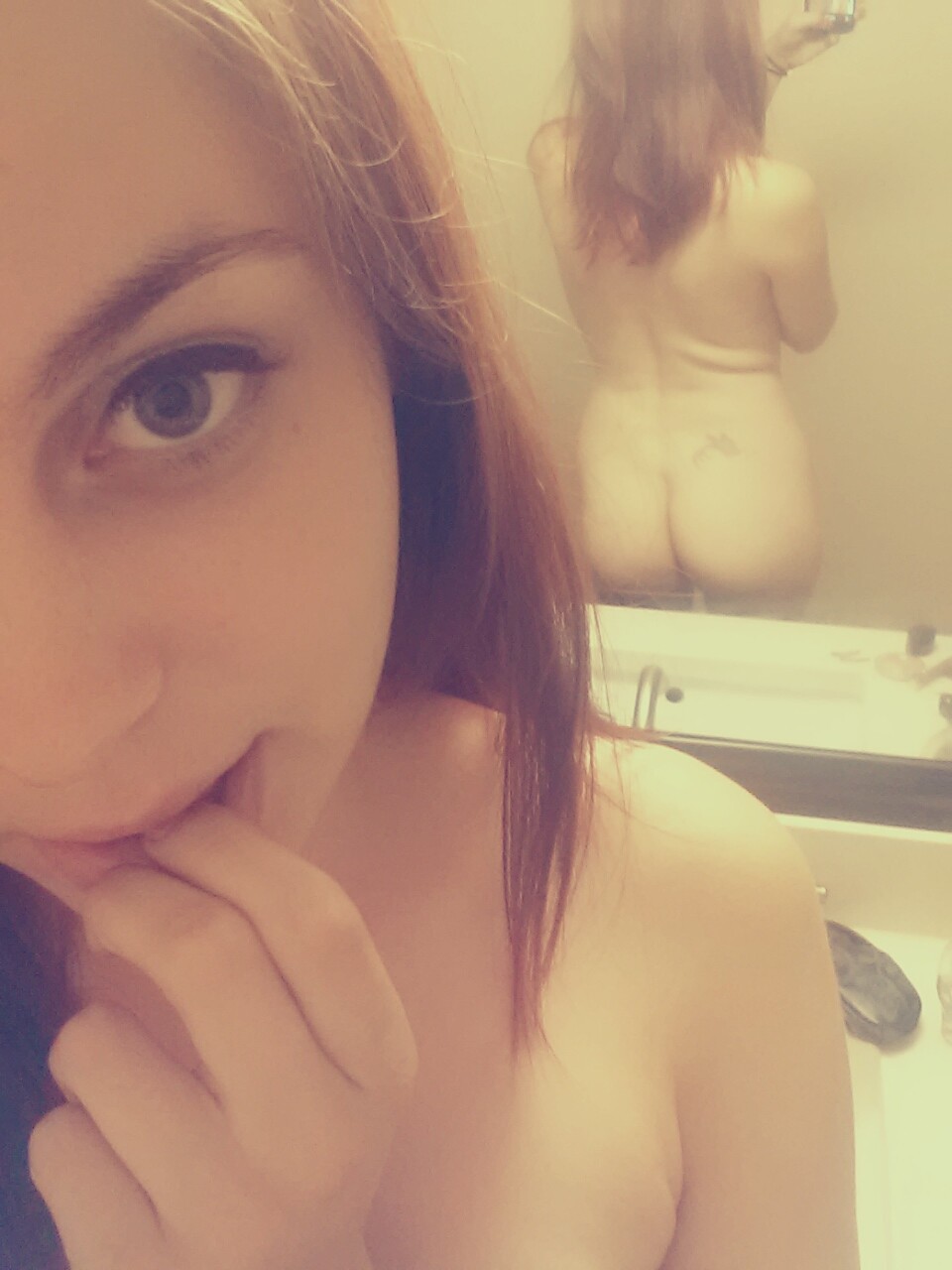 Wow, I think I'm bi
A woman realizes she isn't as straight as she thought.
Chapter 1 by ThrowawayaccountJJ
FOREWORD: This is a story based around a woman discovering she's bisexual. The story is about her coming to terms with it and talking to various people, most of whom she can also fuck. The story is open to others adding their own chapters, so feel free if you're interested. There're plenty of options located in the sidebar and I'm working on some of them myself.
You're sitting at home in your bed one night, your laptop open in front of you. The screen is open to a porn site, the video a plain-old encounter between a sexy brunette and her huge lover. The guy is a porn star you like, you've followed him through a bunch of videos over the last few hours.
Your hand is in your panties, rubbing your clit slowly in a circle. Warm waves of pleasure wash over your body, but you feel yourself getting more and more sleepy. It's nearly two AM now, and you'll probably go to bed soon, if you can just get one more orgasm.
"Holy shit," you murmur, watching the video carefully. As the time ticks forward, you realize you've stopped watching the male porn star. Now your eyes are glued to the woman, her breasts bouncing as she gets fucked hard. Her gorgeous face, her sexy smile as she moans quietly, bent over a desk. She's wearing a see-through black robe, and it's cuter than any clothes you own.
You don't want to be her, you realize. You want to FUCK her.
"Holy shit," you whisper to yourself. You nearly fall out of your bed as you scramble to grab your phone from where it rests on your chest of drawers. You compose a quick text to your best friend, Emily.
"Emily," the first one reads simply.
"Emily"
"I THINK I MIGHT BE GAY"
A text appears from Emily within a minute.
"WHAT"
"Not gay-gay," you text back. "I think I still like guys... but holy shit, this girl I just saw is so hot"
"It's two AM Wednesday. Where are you that you saw someone walking around?"
You're not going to tell her you're watching porn. I mean, it's not like you haven't talked about the porn that the two of you watch, but actually TELLING her you're currently masturbating seems a bit much, even for you.
"Don't worry about it," you text. Man, what a shitty response. But it's not like it really matters. "I'm so shocked."
"I'm not," Emily texts back. "My mom always thought you might be into girls."
"Why're you talking to your mom about who I'm into"
"Don't worry about it," Emily texts. "So are you going to try to hook up with some girls?"
"I think I might."
Want to support CHYOA?
Disable your Ad Blocker! Thanks :)
Hayley realizes one night that she's actually into women as well as guys and seeks to act on these new desires.
POV

2nd Person, Female
Category
Language

English
Mode

Public
Tags

nudes, dick pics, texting, oral, roommates, girl on girl, lesbian, Humiliation, truth or dare, public, school, teacher, flashing, flash, sister, confession, ass eating, eating ass, analingus, ffff, bisexual, drinking, dare, stories, college, dorm, roommate, drunk, coming out, vibrator, dares, friend, porn, bedroom, talking, friends, wake up sex, incest, best friend, cunnilingus, pussy eating, kissing, fingering, sisters, drink, strap on, threesome, s/s, girl on girl on girl, fff, wet, Blowjob, double blowjob, ffm, fmf, best friends, mom, mother, lingerie, snapchat, changing room, daddy, deepthroat, gloryhole, milf, cuckold, yoga, creampie eating, ff, redhead, orgasm, shower, b/s, brother, handjob, shower sex, dirty talk, watching, pussy, vibration, daughter, caught, steam, naked, walk in, cum eating, seduce, seduction, boyfriend, panty smelling, panty licking, makeout, kiss, cuckquean, doggy style, doggy, hangover, morning after, cheating, regret, sex tape, double penetration, dp, anal, sorority, slumber party, sleepover, older woman, sex toy, masturbation, girl girl, first time, ffffm, sister incest, crush, streaking, gag, basement, stripping, hazing, blonde, creampie, threeway, girlfriend, dom, sub, big, little, facial, ball sucking, cum licking, make up, bondage, painal, underwear, Victoria's Secret, weed, alcohol, wine, four girls, Jack's Roommate Comes Home, Jack's Brother Visits, Permanent Reminder... A Video, voyeur, all girls, chain, fff threesome
Updated on Jan 17, 2017 by syzzyl
Created on Dec 19, 2016 by ThrowawayaccountJJ
You can customize this story. Simply enter the following details about the main characters.
100% (507 users)
88,064 Views
128 Favorites
32 Bookmarks
110 Chapters
20 Chapters Deep