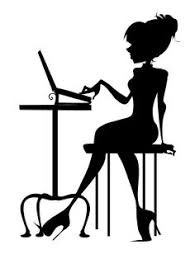 Gender Change: At the Office
You receive an unexpected change in job title.
Chapter 1 by Zekar
You get to the Mega Corp parking lot about five minutes early. It has been less than a month since you joined the company and have been enjoying it so far. You see a few of your coworkers filling into the building most you only know by face.
You get to the lobby and are greeted a new receptionist. She has silken brown hair and wearing a silk blouse with a hint of a lace bra peeking through the fabric. Her ass was clad in a black satin mini skirt.
"Good morning," she says. "It's nice to see you again."
You try to remember her name but just say, "Great to see you too."
You know you've never seen her before, but she genuinely seemed to remember you. With the way she looks like you can't imagine how you'd have forgotten her.
You decide to start the day with...
(Dear reader, if you like this story and any of its chapters please remember to take a second to click "Like". It only takes a second of time and really helps motivate every author on Chyoa to keep on writing. You can also leave comments here or on the forums. If you are feeling particularly helpful please think about adding to the story. This is tells the author that readers want to see more. Thank you.)
Want to support CHYOA?
Disable your Ad Blocker! Thanks :)
When you first got this job management promised nothing would change. Now management has decided that they should just change the people instead. Do you get promoted to management to avoid transformation or are you one of the unlucky ones...?
POV

2nd Person, Male
Category
Language

English
Mode

Moderated
Updated on Dec 6, 2017 by Zekar
Created on Jun 16, 2017 by Zekar
192 Favorites
22 Bookmarks
34 Chapters
18 Chapters Deep