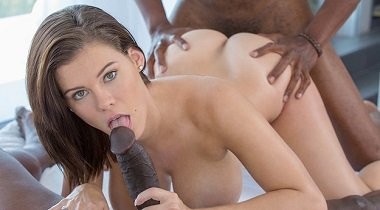 Watching Mom's Dark Adventure
Naughty mother gets it on
Chapter 1 by jjsmith
Your name is Jim. Your not really special in anyway or shape imaginable. 18 years old, you are just about six feet tall. Plain brown hair, not to long, not to short. Your build is ok, there are some pockets of fat scatter around your body, but there is some muscle under that. In school you were a C student and you didn't play any sports or join any clubs, if anything you were a loner. The only special thing about you was your smoking hot mom. Kathy is a hotter than the goddess of love. She is drop dead sexy. Only 36 years old your mom is a walking wet dream. Shoulder length brownish, red hair and green eyes. She is the essence of voluptuous, with huge DD breasts, wide hips with a fat, yet extremely tone, white ass. She still has thick muscular thighs from working out at the gym. All your friends want a piece of that.
Want to support CHYOA?
Disable your Ad Blocker! Thanks :)
A son watches his mother go black and she never goes back.
POV

2nd Person, Male
Category
Language

English
Mode

Moderated
Updated on May 22, 2018 by jjsmith
Created on Apr 29, 2015 by jjsmith
112 Favorites
12 Bookmarks
90 Chapters
18 Chapters Deep