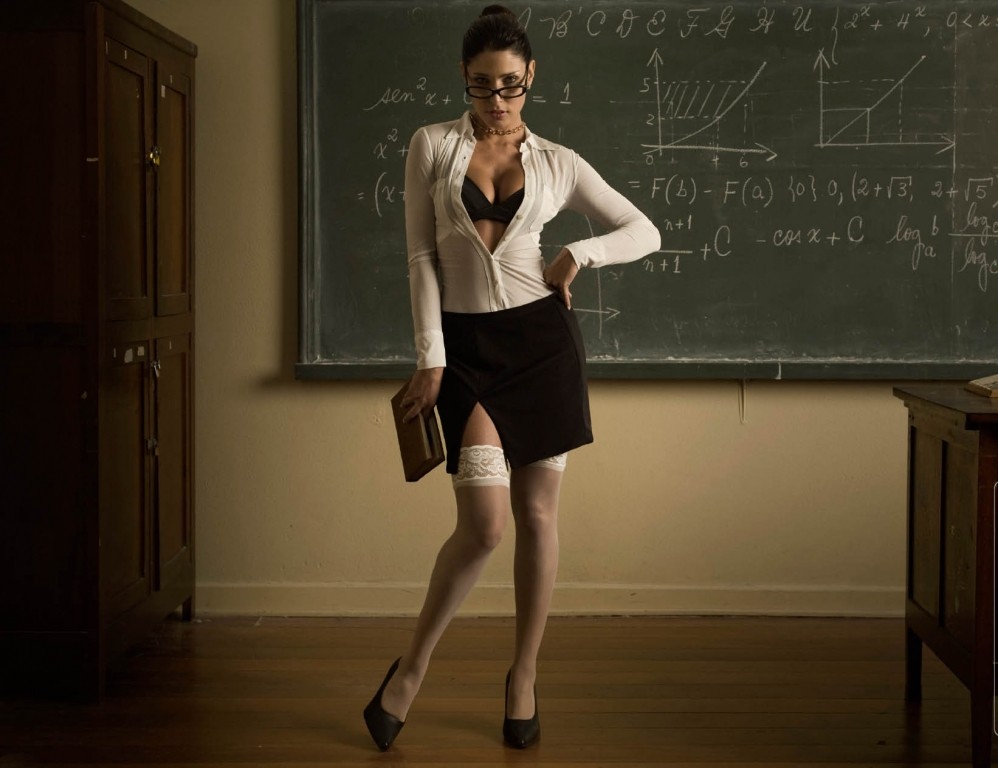 In Love with Miss Parkson
A teacher/student love story
Chapter 1 by

TheStoryQueen
My name is William Hill and I'm a student at Blackwater's High School. For two months, I have been dating my math teacher, Miss Katrina Parkson. Are relationship as been a secret, since she doesn't want to be judge for dating an 18-year-old boy by the other teachers. To be together, I either tell my parents I'm going to study and work at her house, or we see each other outside the school during the lunch break.
During that time we normally just kiss and talk about our day, but this weekend, I'm finally going to seal the deal. We're supposed to go to her cabin in the woods, right outside of town. I told my parents I'm staying at friend's house, since they can't know I'm with her the whole weekend.
I first met Miss Katrina back in August, when school just got started. I couldn't learn a thing in her class, since I was too busy staring at her ass when she turned around to write something on the board. I wanted to talk to her so badly, I intentionally didn't do my homework, so she would keep me after class. What can I say, i'm natural seducer.
Then, I asked her if she could teach me during after school time. She gladly accepted. When the bell rang at 16:30, I would run to Miss Parkson's class , and stay there with her till 19:00. She was happy to see me so much into science, even though she knew I wasn't there for the science at all. One day, she decided to continue the extra class hours at her house.
When November arrived, I turned 18. For the day of birthday, she told me she wanted to give me present after school. That's where it happened. In her class, she wrapped her arms around my neck, and started to tongue-kiss me. It felt awesome. We promise each other to not tell anyone, and I will honor that promise.
Today, it's friday, and the last class just ended. I grabbed my bag from my locker and waited for Miss Parkson in the parking lot. I prepared my bag for the weekend with clothes, food and condoms to spent the next two days in perfect paradise. She got out by the teacher's exit, wearing her white button-shirt, black skirt and high heels, walking straight towards me. Everytime she was approaching me, her hips would swing from left to right, exposing more the shape of her ass.
William is dating Miss Parkson, the science teacher
POV

1st Person, Male
Category
Language

English
Mode

Moderated
Updated on Apr 7, 2018 by TheStoryQueen
Created on Mar 13, 2018 by TheStoryQueen
9 Chapters
9 Chapters Deep