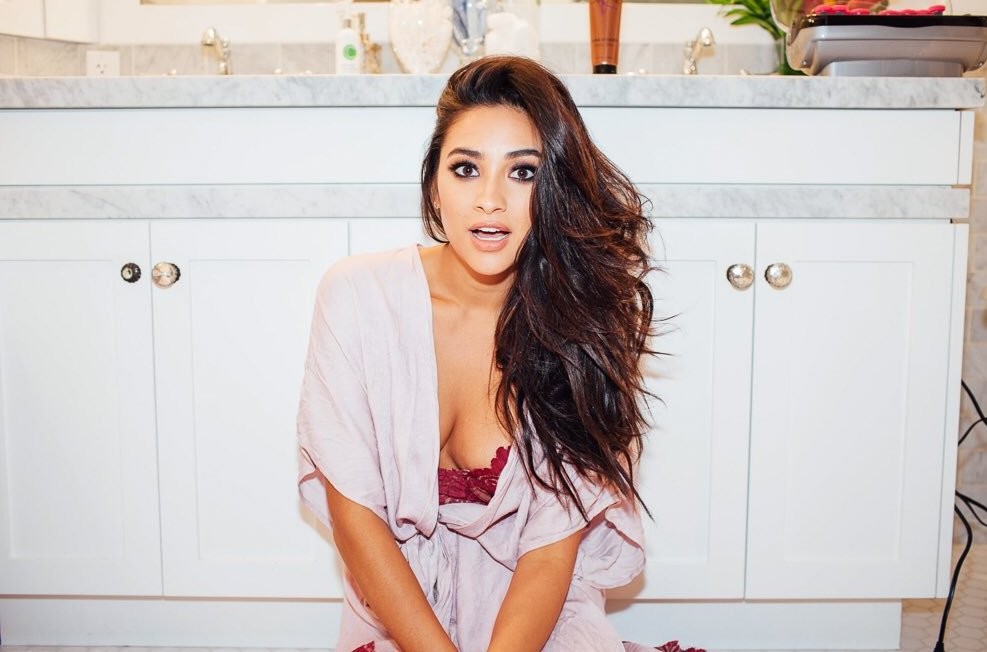 Celeb Possession
Adventures in Hollywood Starlets.
Chapter 1 by

lazyninjas4
Your name is Jeremy Jones. You are an 18 year old male who was walking home from school when you come across a shining red rock on the ground. You pick it up off the ground and take it home with you. Going up to your bedroom you hold the rock in your hand and look at it while looking up what it might be on your laptop. You start typing away when a random ad with a hot female celebrity.
"Man, I'd love to see her naked," you thought to yourself. After thinking that thought you feel the rock start to shake in your hands and glow bright red. You feel a powerful force go through you. You pass out from the force overwhelming your entire body. You wake up hours later to find yourself somewhere else, you look down at your body and see you're not in your own body. You get up off the ground with the red rock in hand and look at who you've become. You look in the mirror to see you were now in the body of the celebrity who was in the ad. Who was that celeb?
NOTE TO FELLOW WRITERS: Try to say in the body of the person you possess. You can leave their body at any time but you can only possess that person. Also one topic i really wish to avoid is pregnancy. So please try to avoid the celebs getting pregnant. it really limits the story's progression.
Also, if u add a new girl please put it after the very last page available. NO INTERNET PERSONALITIES OR COSPLAYERS PLEASE! AND NO BODY PART POSSESSION! Thanks and enjoy!
You find a strange rock that allows you to possess the bodies of any woman you think of. You decide you are going to have some fun with some Hollywood starlets. Adding to the stories is HIGHLY encouraged :D
POV

2nd Person, Female
Category
Language

English
Mode

Moderated
Tags

Shay Mitchell, Dove Cameron, Victoria Justice, Liz Gillies, Debby Ryan, Kira Kosarin, Hailee Steinfeld, Kate Upton, Swimsuit, Demi Lovato, Kylie Jenner, Bebe Rexha, Alison Brie, Sarah Hyland, Ariel Winter, Kate Mara, Margot Robbie, Lea Michele, Alexandra Daddario, Kaley Cuoco, Ariana Grande, Emma Stone, Cara Delevigne, Anal, Fingering, Public, Bella Thorne, Anna Kendrick, Selena Gomez, Taylor Swift, Olivia Munn, Kendall Jenner, Charlotte McKinney, masturbation, Melissa Benoist, Sex club, exhibitionism, voyeurism, Willa Holland, Oral, Lesbian, Katie Cassidy, possession, Ashley Tisdale, Vanessa Hudgens, mtf, Piercings, tattoos, audition, director, sex, naked, embarrassed, caught, seduction, groping, tits, Maria Menounos, Nina Dobrev, Emily Ratajkowski, bathroom, strip, cosplay, Comic-Con, Body hopping, Maia Mitchell, titfuck, Britt Robertson, Elizabeth Gillies, lingerie, Caity Lotz, Phoebe Tonkin, Shower, Stripping, Claire Holt, Becky G, Peforming, Costumes, threesome, Ashley Tisadale, Rydel Lynch, gym, Scarlett Johansson, Sofia Carson, Audrey Whitby, Sydney Sierota, Jodelle Ferland, Molly Quinn, Hayley Kiyoko, Bex Taylor-Klaus, yoga, locker room, Dakota Fanning, Elle Fanning, Cara Delevingne, body possession, celeb, celebs, celebrity, Katy Perry, sports bra, topless, big tits, boobs, fondling, Natalie Portman, Emma Watson, Emma Roberts, Gal Gadot, vibrator
Updated on Jan 18, 2019 by lazyninjas4
Created on Jan 27, 2017 by lazyninjas4
With every decision at the end of a chapter your score changes. Here are your current variables.
214 Favorites
97 Bookmarks
225 Chapters
15 Chapters Deep