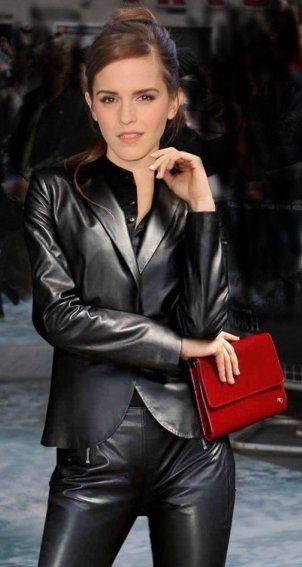 A night at the opera
New experiences at an unusual place
Chapter 1 by leatherslave
Balthazar and Grace Harper had everything a luxury west-end appartment. A nice cottage at the countryside. Cars and horses. Both were brought up the traditional upper class way with nanny, broading school, elite university and so on. They meet at university fooled around some time broke up re-united when it dawned to them that each other would be a social acceptable partner, well and there where other things that glued them togehter....
Now with Balthazar nearing his 40th birthday and Grace in her mid 30s they both had the feeling that their lives seems to be overly ruled by routine. Routine that also has made it´s way to the bedroom.... well for some reason Balthazar has said that "bedroom" sounded somehow like "boredom"...
Grace had only winced a little at these kind of lame poetic aspiration of her husband a woman at her prime age she was still in a shape that many woman in her 20s would have killed for, yet she had to agree to the statement in general. After a while both came to the accord that things had to change and this is where this story begins.
After trying out things such as odd places (kitchen tables, parks etc.), different positions they found out that both had an appetite for the more bizzar things such as kinky yet stylish outfits such as high heeled shoes and boots, leather pants and skirts. Yet they hadn´t ventured down the route to BDSM which seem very frequently be intermingeled with what they identified as turn-ons from themselves....
Whom would you like to follow
A bored aristocratic young couple tempts their and other peoples limits when going to the opera is less about the enjoyment of art than about other forms of "joy"
POV

1st Person, Both
Category
Language

English
Mode

Moderated
Tags

Overknee Boots, Opera Gloves, Lingerie, Threesome, Femdom, Maledom, Leather, Gloss PVC, High Heels, Adultry, Foursome, Adultery, Lesbian, Cheating Wife, Bisexual Female, Seduction, Boots, Femsub, Bondage, Punishment, Cheating Husband, Revenge, Reluctant, Voyeurism, Spanking, Malesub, Older Woman, Young Man, Black Hair, Masterubation, Bisexual Woman, Intrusion, Overknees, Cousin, Female Sub, Wife Sharing, Older Man, Younger Woman, Teen, Big Titts, Blind Date, Humiliation, Sadism, Lap Dance, Foreplay, Exhibistionist, Upskirt, Schoolgirl, Whore, Slut, Schoolgirls, Teens, Blonde, Groping, Adlutery, Drugged, Toys, Foot Play, Blackmail, Velvet, Grinding, Denial, Redhead, High-Heels, Trophy Wife, Blowjob, Teasing
Updated on Apr 14, 2018 by leatherslave
Created on Mar 12, 2018 by leatherslave
23 Favorites
12 Bookmarks
74 Chapters
20 Chapters Deep