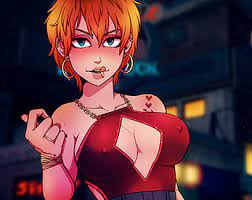 FutaDom World
You are a men in a world ran by futas
Chapter 1 by

helpme!
sleeping in your bed inside of your apartment your landlord walks in
Betty: " you look comfortable! maybe I'll join you "
Betty has a bit of a reputation for being a control freak, and she's apparently gotten worse with age. Luckily , there's a clause in my rental agreement that says she can't bind me...so long as i pay the rent on time
You: " I'll pass. "
Betty: " Are you sure? Mama Betty would tack such good care of you..."
You: " I'm sure Betty but think you ."
Betty: " well i'm here for rent that will be 400$ or you can pay different way."
Want to support CHYOA?
Disable your Ad Blocker! Thanks :)
FDW is science fiction; in the near future, genetic engineering has created an invasive breed of people with physiologically addictive semen. Naturally, this immediately spawned an erotic dystopia. As a male citizen of the Empire, you are oppressed and objectified at every turn. Your goal is to choose a futa mistress from among many, and seduce them… before someone else decides you might be better as their bimbo . If you like power play, strong feminine characters, and deeply flawed people, we're off to a good start. If you also like dominant women with enormous cocks plundering innocent boys, then you should absolutely go play this game. Stop reading this description and hit the download link, we'll be here when you come back. This is my version of futadomworld the game
POV

3rd Person, Male
Category
Language

English
Mode

Public
Updated on Nov 18, 2023
Created on Nov 18, 2023 by helpme!
1 Chapters
1 Chapters Deep