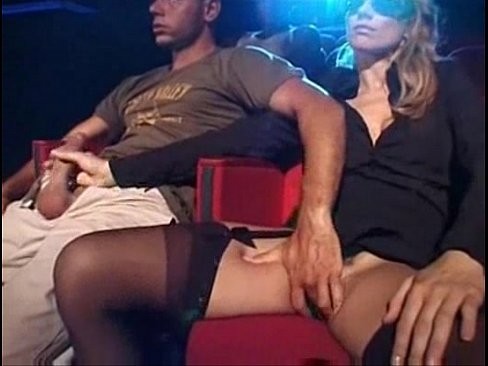 Everyday Screw: The Movie Theater
Try not to become what everyone is watching...or try to steal the show
Chapter 1 by
Bran_Hopewell
Fifteen screens, over a dozen employees on staff at all times, a tiny little arcade tucked into a corner for people waiting for movies, and the concession stand that wouldn't fit in your house: the theater was a monster, and it was usually full of people. The afternoon matinees are quieter and it's easier to find a mostly empty theater, or subordinate voice just looking for someone else to talk to other than the other employees.
You're not sure what makes today different, what's made you Brave and Bold enough to try for a random pick up, but damn it, you're going to...
Do you work at the theater, or are you a guest?
Movie theaters can be great places for random hookups. Between the bored and generally horny staff, strangers watching the movie, or just being there with a friend or significant other, ther are virtually endless opportunities...
POV

1st Person, Both
Category
Language

English
Mode

Moderated
Updated on Sep 18, 2018 by Bran_Hopewell
Created on Sep 10, 2018 by Bran_Hopewell
2 Chapters
2 Chapters Deep