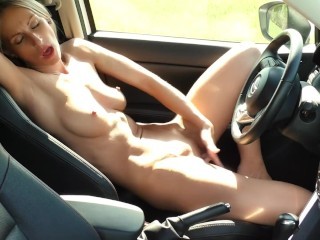 Everyday Screw: Stuck in Traffic
Who knew it could be so fun to be in a traffic jam...
Chapter 1 by
Bran_Hopewell
The morning commute just came to a dead stop. It's always treacherous with all of the road construction this time of year, and part of you knew better than to try to go the way that you did but the rest of you just didn't listen. Now the West Loop has turned into a parking lot and you're stuck right in the middle of it. You're responsible, and at least called into work letting them know that you're going to be at least 15 minutes late, but the traffic report says it could be over an hour.
You look around in the cars around you and everybody else looks pretty frustrated too. You could spend the time browsing on your phone, or you could...
Meeting people is scary, but you were in a sea of strangers most of which you will never see again. tell us about yourself, and if you're going to try to get the attention of someone else or if you're going to just be bold.
We all know what it's like. Traffic comes to a complete stop on the highway turns into a parking lot. You have no idea how long it's going to take, but if the road signs are any indication it could be awhile.... It's just you and strangers as far as the eye can see.
POV

1st Person, Both
Category
Language

English
Mode

Moderated
Updated on Nov 20, 2018 by Bran_Hopewell
Created on Sep 10, 2018 by Bran_Hopewell
5 Chapters
3 Chapters Deep