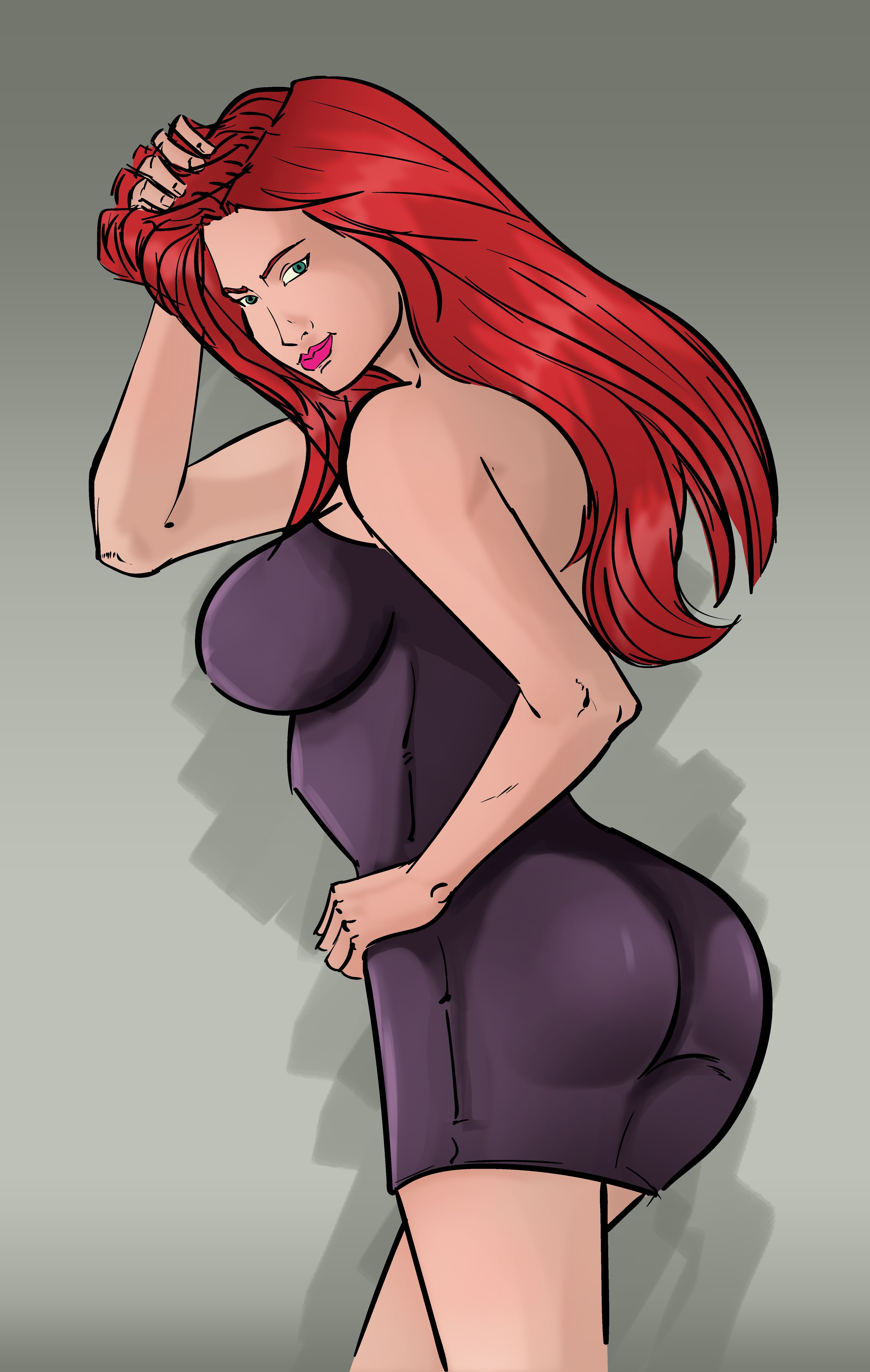 Victoria Black In...
Secret's Abound...
Chapter 1 by

MsKittyVicki
Victoria Black is a genuine beauty who deserves all the attention she receives. Possessing jaw dropping curves, long red hair and penetrating Emerald Green eyes, Victoria is the definition of gorgeous. She was a head cheerleader back in high school and prom queen. Her beauty has allowed her to become condescending, over confident and overbearing. While most people would never say it to her face, she is not well liked but it is hard to hate a woman who exudes more sex appeal than most celebrities! She is hard to handle and even harder to bed... Like a unicorn, Vicki loves to tease and talk big as she flaunts her God Given assets, teasing everyone in her path and destroying those in her way. When anyone thinks they are close to feeling the heaven's between her sumptuous thighs, they find themselves cast aside for the Queen of Sleaze has already cast her longing, never ending gaze elsewhere...
So what gives? Why does Victoria keep everyone away? With a body and tongue like hers, surely she would be living it up at every opportunity... Is there a deeper, darker reason why this heavenly endowed femme fetale keeps her distance? Never wears anything too revealing or changes alone? Not one man or woman has been in the sanctuary that is her bedroom... Could this beautiful young woman have so many secrets that if even one were to be revealed, her world, and that of the town she lives be turned upside down forever?
Where do we find our Voluptuous Vixen??
Victoria is the penultimate example of overly proportioned! Well, she wants everyone to think that because without her tremendous beauty aids, aka her super stuffed bras, over watermelon halved butt pads and even her super secret pussy enhancer, "Big Titty Vicki" is nothing more than a young woman cursed with the body of pre-teen... Flat everywhere and never once needing to shave... If anyone ever found out that this sumptuous young woman was anything but curvy, she would die of humiliation and cower and cry like a child!
POV

3rd Person, Female
Category
Language

English
Mode

Moderated
Updated on Feb 11, 2019 by MsKittyVicki
Created on Aug 11, 2017 by MsKittyVicki
With every decision at the end of a chapter your score changes. Here are your current variables.
147 Favorites
18 Bookmarks
370 Chapters
77 Chapters Deep