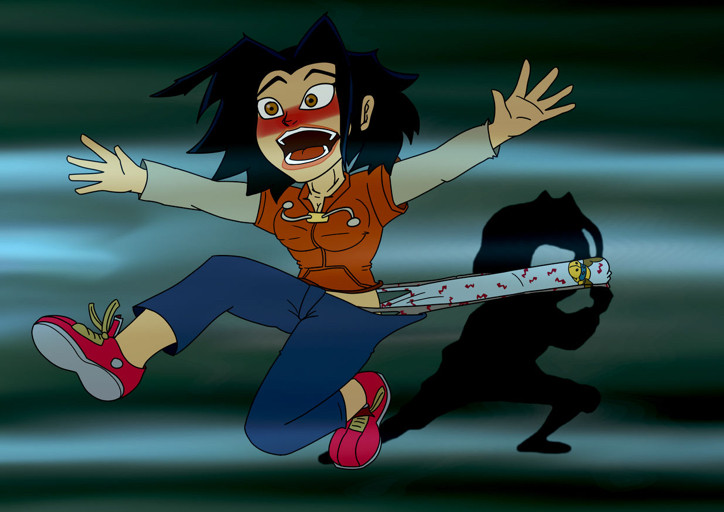 Jade Chan from bully to bullied
Stripped humiliated wedgied shaved spanked diaper
Chapter 1 by

Littleprincespanties1
Jade Chan is one of the most feared bullies at her school even though her uncle Jackie has tryed to teacher her not to be and has told her that one day she would regret being a bully. Kathryn is stood with her friends when she hears some one yelling wedgie time. Suddenly Kathryn feels her the back of her white panties being yanked high in the air.
Kathryn starts to scream as Jade is laughing, Jade finally let go and left Kathryn whimpering who looks at her friends " I wish someone would put that bitch in her place " Kathryn squirming her friend's just all blush when one says but how she is trained in Kung fu and no one can beat her.
Watching from a distance Jades uncle sees this and frowns before turning away making a choice. Later that day Kathryn is walking home through a park when Jades uncle appears. " hello Kathryn iam Jackie Jades uncle and I have seen and now what she is doing and I do not approve and if really want to put Jade in her place I can teach you".
Five mounts have passed and Kathryn has been training with Jades uncle where jade has been neglecting her training. Kathryn finally decided that the time to strike was right. Jade is stood with a group of her cronies wearing her normal jean shorts white t shirt and yellow jacket.
Kathryn can't help but grin thinking of everything Jade has done to her. Kathryn sees her chance and takes it. Kathryn sneaks behind Jade and puts her hand down the back of Jade's pants grabbing the waist band of Jades panties Kathryn pulls up with all her might making Jade scream.
Jades embarrassing panties
Want to support CHYOA?
Disable your Ad Blocker! Thanks :)
All characters are over 18
POV

1st Person, Both
Category
Language

English
Mode

Public
Updated on Sep 18, 2023
Created on Sep 18, 2023 by Littleprincespanties1
2 Chapters
2 Chapters Deep