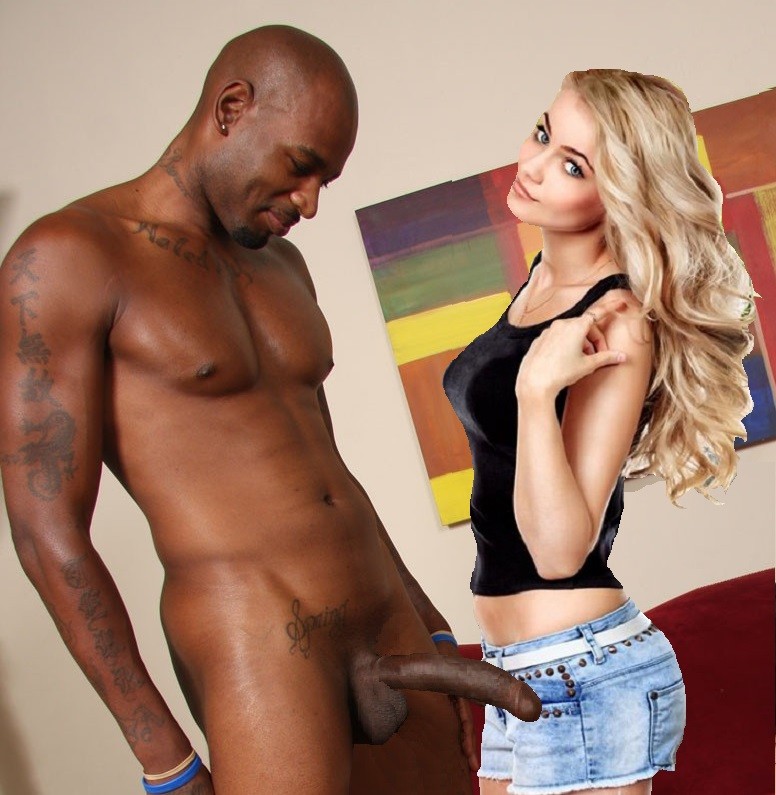 "I don't date black guys"
go past no
Chapter 1 by

bbc4lwg
She coulda said that she already had a boyfriend, since she is real pretty with long blonde hair, fair skin and a pair of perky tits on a nice little body. Or since she was looked no more than 18 she coulda said that her strict parents wouldn't let her date yet. Hell she coulda said that you're too old or big for her. But she told you she won't "date a black", even though it wasn't a date you were asking for! Other than turning a little red, you couldn't tell why. Maybe she was apologetic, because it was somebody elses choice, or maybe she was nervous about what she heard about 'once you go black, you can't go back', or maybe she's just a dumb little racist cracker. Either way, you decide to teach her a lesson about tolerance by violating her tight white pussy with your fat footlong fuckpole, pumping load after load of baby batter in her and giving dat teen the black baby she deserves.
Who is she and how do you hit on her?
Want to support CHYOA?
Disable your Ad Blocker! Thanks :)
pretty little blonde girl gonna regret turning you down
POV

2nd Person, Male
Category
Language

English
Mode

Moderated
Created on Dec 20, 2011 by bbc4lwg
You can customize this story. Simply enter the following details about the main characters.
10 Chapters
5 Chapters Deep