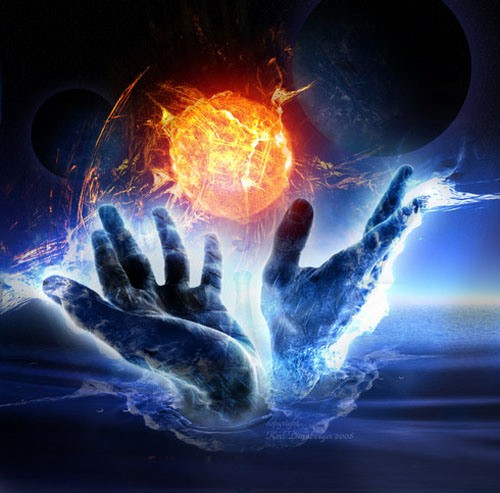 The Chosen One
You're a bit more special than the others.
Chapter 1 by

Zaulek
[Author's note: if you ever come up with a story or branch, you can add it. Because it's an option that wasn't quite popular, I decided to make the story public. No revisisons from me, everything can be added, as longs as it doesn't break the site's ToS]
A person wakes up from sleep to the sight of a room, different than the one they began their night in.
A white box they're trapped in doesn't quite fill them with fright, but with determination. They feel like this will make them stronger.
After a second, they get up, looking down, their body exactly the same as they thought it would be.
"Hey, you!" are the first words they hear. But... who exactly are they?
[Jesse's story is more romantic, slow, and focuses on character development to build events.
Eliza's story is more heavy on sex and using the powers, although still only to an extent.]
An adventure, featuring you as the protagonist who happens to receive a global control power. Whether you actually use it for sex is an entirely different matter.
POV

3rd Person, Both
Category
Language

English
Mode

Public
Tags

Hyper, Dick growth, Hyper penis, Huge Cock, Huge Balls, cum inflation, massive cuminflation, reality change, hyper balls, huge breasts, huge butt, bubble but, muscle, amazon, futanari, herm, futa, hermaphrodite, hyper boobs, hyper butt, huge tits, club, hyper cock, futa on female, excessive cum, multiple orgasms, balls expansion, Stalking, Stalker, Big penis, self-reflection, Masturbation, Fingering, milk drinking, lactation, huge cocks, self-blowjob, racial alteration, world alteration, cock growth, balls growth, arabian, breast expansion, butt expansion, wide hips, hyper futa, Hyper Tits, hyper breasts, delayed growth, breast growth, butt growth, reality alteration
Updated on Jun 5, 2019 by Zaulek
Created on Jan 13, 2019 by Zaulek
268 Favorites
86 Bookmarks
95 Chapters
44 Chapters Deep