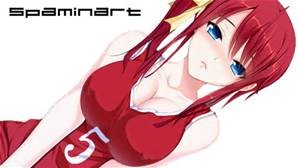 The Adventure of a Redhead
Can she stay virgin? What will happen to this beautiful Girl
Chapter 1 by

sammythewizard
Zoey is your average 19 year old girl, loves to have fun, occasional drink, a few gal pals whom she spends time with at the mall, but for some obvious reasons men want this girl for a slave to fill their desires. Zoey has always dreamed of giving her cherry to her husband/love of her life, but that may change, Zoey will start her day waking up in her neat apartment, her adventure starts now.
What does zoey wake up to?
Zoey is a skinny 19 year old girl, just out of collage with her own apartment and social life, no boyfriend, working at a Male Prison as a guard, and is in a world where everybody wants her to breed with her
POV

1st Person, Female
Category
Language

English
Mode

Moderated
Tags

Masterbation, CumShot, CumBath, Rape, gangbang, interracial, creampie, broken rape victim, balls deep, dirty penis, Mild molestation, Fantasize, Blowjob, Handjob, Forced, Anal, CumShots, CowGirl, Monstercock, Druged, Deflowered, Missionary, 5way, Stuffed, Oral, Teasing, grinding, Non-Consent, Nightmare, Wet, porn, filming, gangrape, gang rape, Gropeing, BBC, PPPPiss, Interrcial, Threesome, Swollen, impregnated, Triplets
Updated on Sep 9, 2018 by sammythewizard
Created on Aug 9, 2016 by sammythewizard
With every decision at the end of a chapter your score changes. Here are your current variables.
208 Favorites
58 Bookmarks
78 Chapters
15 Chapters Deep