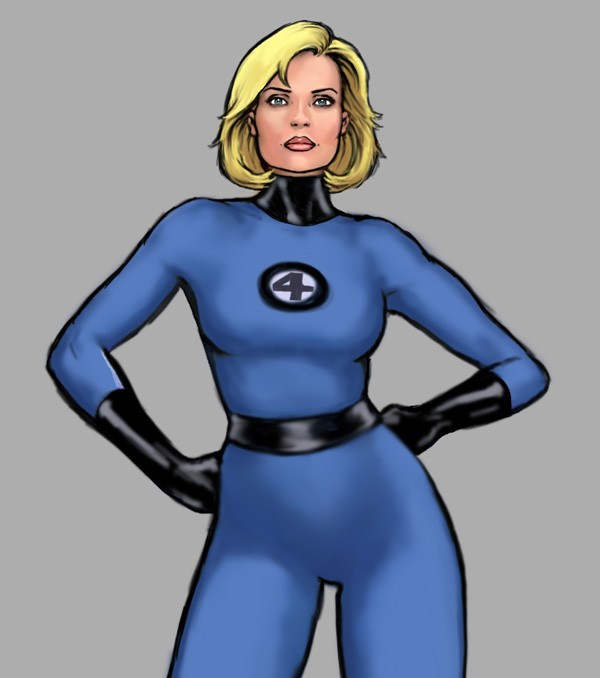 Susan Storm's Secret Life
Fantastic Fantasies
Chapter 1 by exxxidor456
****
Note - This story thread originated at superstories.net, where several other writers made contributions and the story is still evolving: http://www.superstories.net/addventure/Chapter.aspx?ID=87433
Note to authors - In case anyone's wondering, I'm more than happy for people to add new chapters of their own here! :)
****
Susan Storm-Richards waited until she was alone in the Baxter Building, then walked to a secret chamber she'd had installed. Using perception filters that Reed had devised, it was possible for her to change her outward appearance at the flick of a switch. This technology allowed her to embrace her darkest sexual fantasies without betraying her real identity.
With a wicked smile she tapped a few buttons on the control mechanism, and stepped inside.
A few seconds later, she stepped out. Now she was..
Susan Storm-Richards of the Fantastic Four uses a perception filter to take on a disguise and live out her secret sexual fantasies.
POV

3rd Person, Both
Category
Language

English
Mode

Moderated
Updated on Jan 1, 2019 by exxxidor456
Created on Nov 21, 2016 by exxxidor456
171 Favorites
95 Bookmarks
294 Chapters
80 Chapters Deep