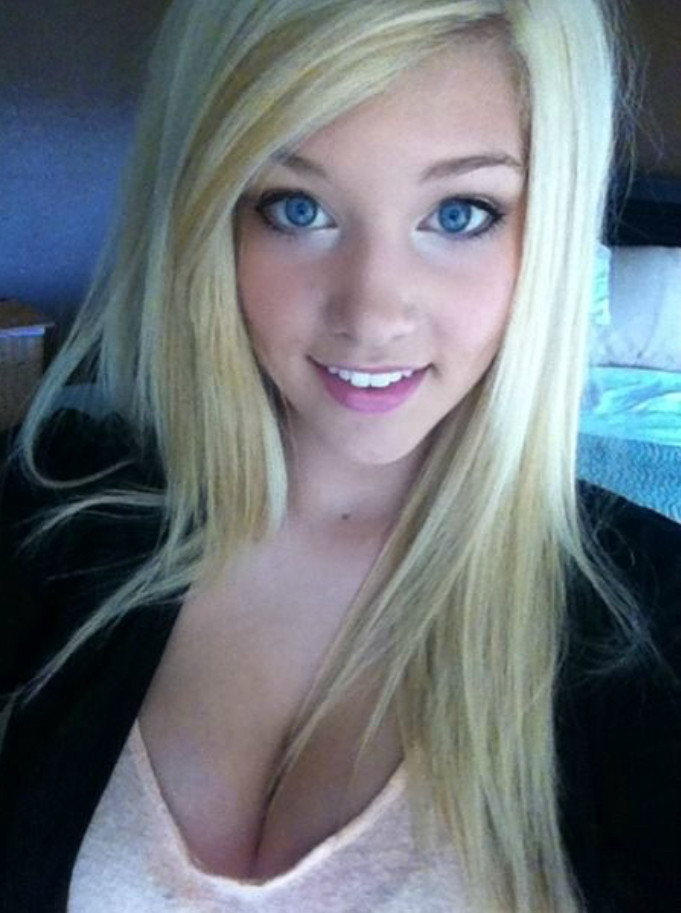 My Bully Has A Crush On Me
Bully has a crush on me
Chapter 1 by

Theninjagamer308
My name is Roy and I had a bully named Laura, she always seemed to hate me for not reason. Little did I know she actually liked me, well this is how it all began. I was at school walking down the hallway, when Laura pushed me into the lockers.
Shit I say don't you ever take a day off I say smirking. She then asks "what did you say to me?" You heard me I say grinning, for once I was actually standing up to my bully it felt so good.
"I'll see you after class" she said, as we both went to our separate classes. I was so worried she was gonna beat me up, also I didn't want to hit a girl so she'd be able to win pretty easily, it was also out last class of the day. My was paranoid all class of what she was gonna do to me, class was finally over.
We then meet in the hall, "Hey Roy" she said. What I asked annoyed? "Your going to get the pounding of a live time," little did I know what she actually meant by that.
Ok let's get it over with I say, take your best shot I say wanting to get it over with. "You will meet me at this address" she said, we'll do our Business there."
Little did I know what she was actually planning, I then meet her at the address. I then knock on the door, and she answers the door and says to come in.
Why is it so quiet here where's your parents I ask? "Oh there on a business trip," Oh okay I say, my bully then starts to walk towards me. I then back up till I hit the wall, she then pins me against the wall.
She then grins and she then kisses me, "what the fuck I say what the hell are you doing? "You talked back to me now I'm taking what's mine," she then starts to unzip my pants. I try to pull away but I can't, she then takes off my underwear.
"So big for your bully" she said smirking, I can't wait to tell my friends I made you cum. She then pushed me on the couch, wait what you want to suck my dick I ask confused I thought you hated me.
"I only hated you because you never gave me any attention," oh ok I say I'm sorry about that. I had no idea you liked me, it really never occurred to me.
"It's all good now she said,"as she shook her blond hair messing it up. She then started stroking my dick, oh fuck I say that feels so good. "I've always had a crush on you she said as" she sucked faster and harder. Really I say that's really interesting, "how so she asks?"
Well you've been my bully for a Couple of years, she then starts to swirl her tongue around the tip of my cock. "Please forgive me" she said giving me puppy dog eyes, I forgive you I say. She then then starts to deep throat my cock.
I then start to moan so loud, "such a good boy" for me she said. I'm gonna make you cum so hard, she then spits on my cock.
Oh fuck I say as she goes even faster, it's like she was a woman Possessed. I'm cumming I say I'm cumming, "good cum in your bullies mouth" she said. I then cum in my Bully's mouth, "your cum tastes so good" she said as she licked her fingers dry.
Thank you I say as I blush a little, she then pushes me down again. She then mounts me, she then starts to ride me Reverse Cowgirl Style. I could really tell my Bully was enjoying herself, I had never seen her this happy before.
She then started to quicken her pace as she bounced up and down on my hard cock. I then starts to moan a little bit, make me cum I say make me cum baby. "Your school Bully is gonna make you cum again so hard." She then quickens her pace again, she then starts to thrust even harder.
I then slap her ass, you've been a very naughty girl I say. "Oh yes slap my ass baby" she said, I then slap it again and again, she then let's out a huge moan. I'm cumming baby I say I'm cumming, me too baby's he says. I then cum in her tight pussy, she then cums shortly there after.
We both collapse on the coach, "your so amazing Roy" she said. "You put up with all my crap for years, and you still let me fuck you." Yeah I say I'm just nice that way I say, please can't you spend the night she asks?" Ok I'll just call my Mom and say I'm gonna be at friends house all night.
I then call and tell her, "okay love you honeyl she said. love you too I say as we both hang up.
Ok I can stay I say, as I say this she hugs me very tightly." "I'm so glad" she replied as she hugged me even tighter. "So wanna watch some Arrow" she asks? Yes of course I love that show I say, she smirks and puts it on.
We both sit down and begin to watch Arrow, she then starts to cuddle with me. She then puts her head on my chest, just out of curiosity where will I sleep I ask? "Oh you'll sleep with me in my bed you naughty boy," oh okay cool I say. Carry me to bed please Baby, she said as she gave me puppy dog eyes.
alright baby I say as I pick her up, I then carry her to her bedroom and carefully place her down on the bed. She then waits for me to get into the bed, I then get into the bed. She then puts her arms around me. We then both fall asleep.
Bully fucks me because she secretly likes me
POV

1st Person, Male
Category
Language

English
Mode

Moderated
Updated on May 26, 2019 by Theninjagamer308
Created on Mar 15, 2019 by Theninjagamer308
134 Favorites
19 Bookmarks
40 Chapters
39 Chapters Deep