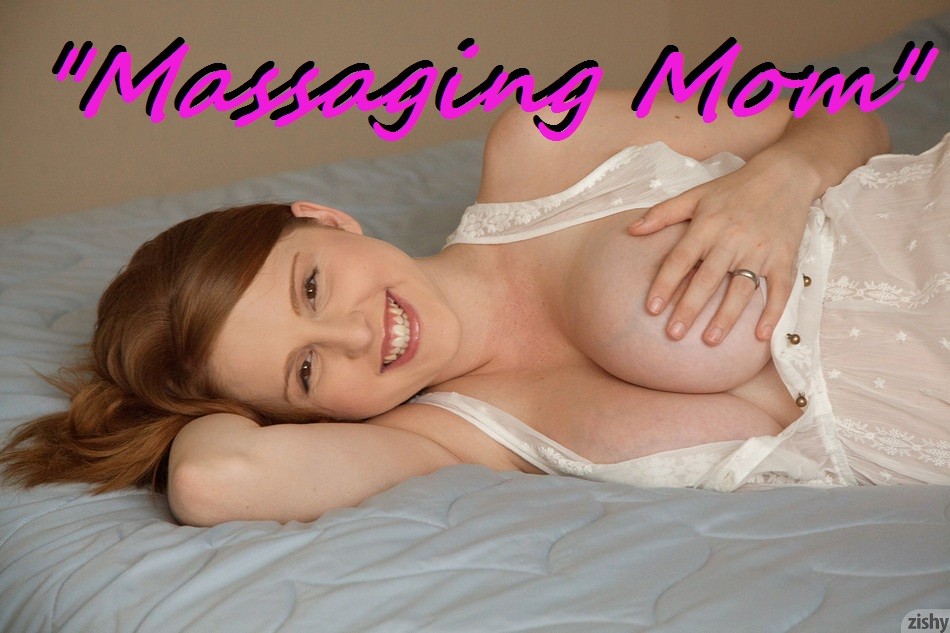 Massaging Mom
Your widowed mother turns to you for comfort.
Chapter 1 by

RicoLouis
I let out a groan as the alarm clock rang loudly. I pulled the pillow over my head with one hand while I reached over and swatted at it blindly with the other until I finally hit the button. I cursed at myself for forgetting to turn it off since I didn't have to get up early today, it was Saturday which meant no school. I had work later but that was not until this afternoon. As I moved I felt my morning wood rubbing against the bed underneath me. I probably should have knocked one out before going to bed but was to tired to even consider masturbating after a day of school and work. I seemed to keep an erection these days with mom breast feeding the baby. It wasn't uncommon for her to just pull her tits out and feed the baby no matter where she was in the house. I know it was a little silly the be envious of a baby but I wanted so badly to suck on those beautifully bountiful breast of moms as well.
Finally I mustered up enough energy to get up and put on a t-shirt. I headed out into the hallway to see my sister's door open but no sis as I remembered she had spent the night at our cousins. I saw though my mothers door was open so I decided to go see if she was up. I wasn't too surprised to see mom feeding the baby or had just finished should I say as she got up and walked over to put the baby in the crib. Her right tit was out as the baby started lightly suckling again. Never thought I would be jealous of an infant. I could remember when I was younger I would nestle up to her and lay my head on her soft tits using them as pillows.
Mom wore a short negligee that swished about her thighs as she walked. It barley contained the one tit that wasn't already out as it jiggled in the cup of the negligee with each. It was short enough to make out the bottoms of her nice round ass cheeks as she bent over the crib to lie the baby down giving me a great view her lace panties that hugged the curves of her ass and a hint of the plump mounds of her pussy beneath. She stood up fixing her top as she slid her large tit into the cup of her negligee.
_I am currently writing what will Be a downloadable version of this story.
Now on with the story.
How Do You Greet Your Mother?
Mom needs you to give her a massage.
POV

1st Person, Male
Category
Language

English
Mode

Moderated
Updated on Dec 7, 2017 by RicoLouis
Created on Dec 5, 2015 by RicoLouis
267 Favorites
43 Bookmarks
96 Chapters
8 Chapters Deep