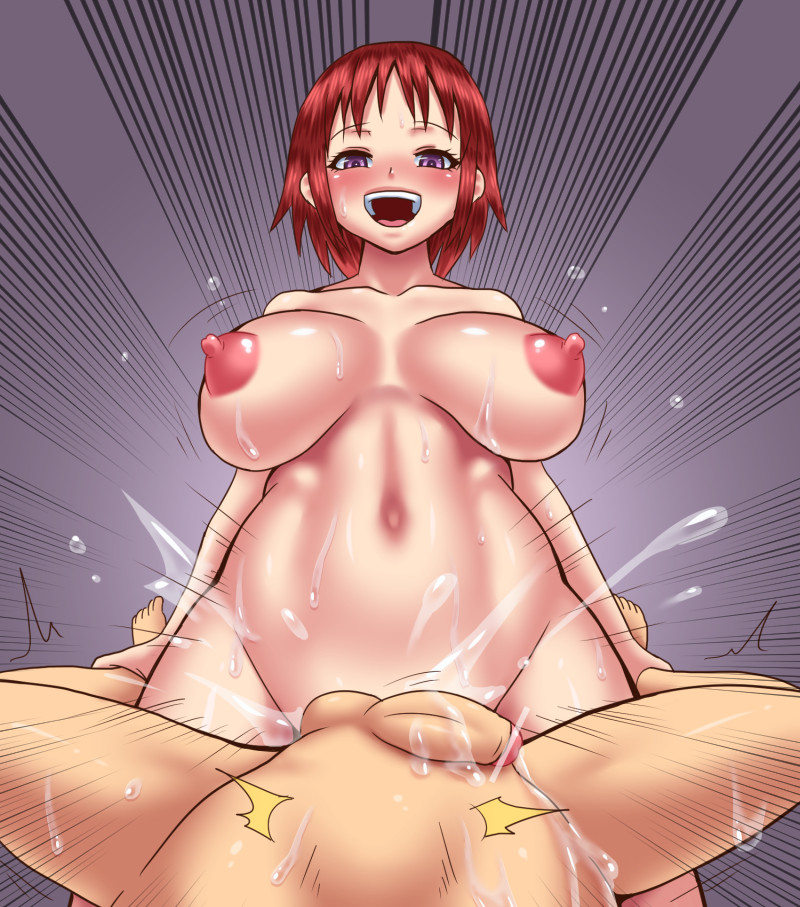 Lab Rat
The Futanari Production and Research Center has some models that need testing!
Chapter 1 by

agbsyamaha
("Hello, dear readers! Updates are currently a little scarce because college is sucking up all of my free time. In the meantime, enjoy it as it is, and check out the Writers Guide, so you can update it yourself! Any interaction, be it a like, comment or a contribution to the story is immensely appreciated! If you have an idea for a chapter, be sure to let me know and I'll see what I can do! That being said, enjoy "Lab Rat"!)
"Dear

Jason

,
Congratulations from our company Headquarters. Your application to join the Futanari Production and Research Center as a Model Test Subject has been approved. Welcome to the team!
Attached to this letter is a note containing the address to our facility. Please arrive at the address by 8 AM on the following Monday for your interview and briefing.
Any questions or inquiries you have will hopefully be answered during the interview.
Welcome to the family!
Sincerely, Mrs. Brook"
A smile beams across your face as you stare at the expensive looking letter. You can hardly believe what you're reading! That application you sent as a joke during one of your more lonely nights of masturbating actually got accepted. All you feel is excitement and nervousness, as you think about what this could mean...
The rest of the week passes by fast, as most of your thoughts are occupied by the upcoming occasion. Sunday night, you get to bed early, so that you're well rested for what's about to come. Lying in bed and trying to fall asleep, you can't stop thinking about what will await you tomorrow. You remember the night that you put in your application to the FPRC...
It was just like any old evening, you were browsing some porn, having a good wank, when you stumbled upon a site that caught your interest. At first, it looked like some weird porn website, but reading a bit into it, you found that this was a website for a genetics lab made for creating futas. Your interest quickly switched from jacking off, to inspecting this site deeper.
As you browsed the page you saw a link for job offers for the lab and went on to press it. It showed multiple positions in such fields as anatomy, psychology, science and more options you were horribly underqualified for. The list went on and on, but at one moment you saw a position that intrigued you.
"Model test subject" was an option located quite low on the page of open positions. You wondered what that was, so you dug further into the necessary skills, responsibilities, and rights.
You took a look at the "Necessary skills" section.
It read "Applicant must have a strong sense of responsibility and must keep an open mind to any encounters with the models they will be testing with".
It continued "Applicant must be free of any STD's or chronic diseases. They must be healthy and their body in good condition before beginning work".
You were a pretty healthy guy in his 20's, so diseases or STD's weren't a problem.
You continue reading "Applicant must be sexually experienced".
Well, the last time a girl was over at your apartment was a few months ago, so you wouldn't really call yourself active, but not inexperienced.
You go on to read the responsibilities of the job. "While working for the FPRC, the applicant must remain on the premises of the facility at all times. A model test subject's workday consists of testing the capabilities and features of any created models. Notes will be taken by the research team, so the test subjects duties are to simply follow the orders of the research team until enough data is gathered."
The responsibilities seem quite simple, nothing you couldn't handle at least, plus, apparently, you'd get to interact with actual futas, or "models" as they're referring to them.
You continue reading the rights. "The applicant shall be provided with food, living quarters and may receive medical care during work if needed. The applicant, at any point, may choose to end their partnership with the employers and go home. Doing so, they will receive an agreed upon amount of a monetary reward for each test they have performed during their stay at the facility."
You were running low on your savings, and your current job was just barely paying the rent. While still thinking this is some weird joke and something completely made up, this job offer did seem really tempting. You decided to humor yourself by quickly filling in the application form and sending it out. You had even completely forgotten about the whole thing before you received this classy looking letter containing an invitation to a job interview.
Tomorrow's gonna be a big day. If you can land this job, you won't have to worry about money for quite some time.
You are the lucky guy to be excepted into a secret underground facility as a lab rat. You will be undergoing many different tests to find out the capabilities of genetically grown dick girls. (Cover art by Zheng)
POV

2nd Person, Male
Category
Language

English
Mode

Moderated
Tags

Cum in ass, Hardcore, Brutal, Standing sex, Stomach bulge, Throat bulge, Creepy, Pet play, Begging, Revenge, Futa cum, Punishment, Throat fuck, Throatpie, Oral creampie, Cum in throat, Skull fuck, Assfuck, Anal, Jizz, Sperm, Cum, Spunk, Surprise butt sex, Hair pulling, Fighting, Abuse, Feet, Pass out, choking, Thighs, Head lock, Messy, Knot, Cum on face, Domination, Slave, Cumshot, Excessive cum, Femdom, Futa on male, Balls deep, 69, Orgasm denial, Prostate, Pounding, Destruction, Spitroast, Cock worship, Incest, Siblings, Handjob, Threesome, Cum play, Orgasm, Twitching, Forced, Non-consent, Sixty nine, Cum swap, Boobjob, Foreplay, Masturbation, Fapping, Submissive, Drink own cum, Forced cum drinking, Love, Romance, Hate sex, Sex, Sister, Sisters, Twins, Gape, Edging, All the way through, Machine, Fetish, Fast sex, Girl, Autofellatio, Self suck, Fivesome, Gang bang, Foursome, Gang rape, Gang up, Penis growth, Cum dumpster, Cum dump, Nymph, Cum inflation, Dick girls, Models, Mind break, Doggy style, Male on futa, Lab, Missionary, Reverse cowgirl, Giantess, Science, Dick, Penis, Fit, Muscles, Cowgirl, Test, Oral, Precum, Fellatio, Blowjob, Balls, Petting, Rimjob, Anilingus, Analingus, Prostate stimulation, Intimate, Rough, Furry, CBT, Pain, Ball busting, Pubes, Crazy, Insane, Animalistic, Wild, Bush, Hairy, Cock, Boobs, Deepthroat, Face fuck, Cum in mouth, Swallow, Sexsomnia, Sleep sex, Unconscious, Humiliation, Submission, Double blowjob, Taming, Double anal, DP, Double penetration, Facial, Sodomy, Riding, Swallow cum, Cum eating, Futa on futa, Worship, Giant spitroast, Sleeping sex, Multiple orgasms, Fuck toy, BDSM, Bondage, Choker, Mind control, Mistress, Mommy, Dominatrix, Dungeon, Collar, Leather, Latex, Face sitting, Rape, Sounding, Dark skin, Tan, Images, Giant dick, Giant, Sex toys, Spitting, Ejaculation, Footjob, Spit, Dildo, Bound, Trapped, Flogging, Whipping, Paddling, Spanking, Torture, Cum pump, Milking, Virgin, Ass stretching, Dildo machine, Expansion, Stuffed, Inflation, Drenched, Covered in cum, Cum bath, Futanari, Shemale, Futa, Futadom, Intense, Cum drinking, Cum swallow, Writers guide, lore, backstory, Cum from mouth, Cum overdose, Overfilling, Pushing the limits, Tounge, Tongue fucking, Blood, Cumming, Dom, Sub, Spikes, Vibrator, Extreme vibration, Prostate orgasm, Cum expansion, Bloated, Full of cum, Anal beads, Horse cock, Cum shower, Cum fetish, Drinking cum, Massage, Giant cock, Muscular, Electricity, Electrostimulation, Shock, Nipple clamps, Cock ring, Sound, Urethra, Butt plug, Stealth, Sneak, Shadow, Quiet, Small chest
Updated on Jan 10, 2019 by agbsyamaha
Created on Dec 28, 2017 by agbsyamaha
You can customize this story. Simply enter the following details about the main characters.
1,859 Likes
1,288,651 Views
804 Favorites
253 Bookmarks
257 Chapters
16 Chapters Deep