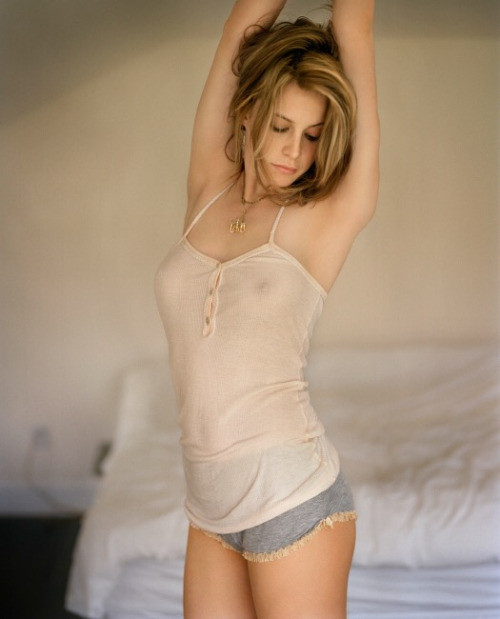 Jessica's Choices – series of events
Series of Events
Chapter 1 by

Doadventures.10
Jessica lay motionless under a turf of bed sheets, her eyes yearningly opening in despair as she studied the celling of her bedroom and resigned herself to getting up. Rolling to her side and having to focus on the time she yawned and cursed as the time read 03:51.
"Oach" she groaned as she hit the stop button on the alarm preventing it from going off in an hours time.
Shaking her hand through her still damp from last night's shower hair she sat perched on the end of the bed and stretching her legs and arms out to the room she stood up with another yawn and made her way to the kitchen.
Bare feet and dressed in only a black high waisted thong, Jessica emerged from her room and began sauntering down the hall towards the kitchen. The warm glow of the sunrise filled her kitchen and spilled out into the corridor creating was a welcome sight, *The light at the end of the tunnel* she thought to herself as she made her way and turning to the left she flicked the blender on.
The annoying whirling sounds and crunching of fruit was only the little bit of inconvenience and disturbance in her mornings as she set about retrieving her smoothie glass from the freezer.
The blender still mulching the fruit she headed to the living room and flicked on the world news.
*And later today you can watch the inauguration speech, back to Phil* spoke the news correspondent.
*I can't believe that happened* Jessica thought to herself as she heard the blender change from chugging away to blitzing through the smooth liquid.
Meandering through to the kitchen once again and stopping the machine, Jessica poured herself a drink moving the container to the sink before heading to her room to get ready for the day.
The following material is for adults only. It depicts acts of forced sex, lesbian, incest, bondage, torture and group sex. If you are forbidden to read or obtain this type of material because of either content or your age please discontinue now. It is a work of adult sexual fantasy. Now with that out of the way, hello and welcome to Jessica's Choices – series of events. For those of you who have clicked on here to find another single story about Jessica Stanhead, I'm afraid you won't, I'm eager to get back to my stories but I wanted to stop for a moment and do something a little different. You'll notice a few things different about this one. For example if you have followed her life from Origins and Forced and of course Prison you will soon find that these events haven't and aren't going to happen so I suggest you try not to think to hard about where these events sit within the overall arch, this is a story telling aberration if you will allow. Now don't panic, I'm in the business of erotic writing and I will soon tend to my ego in due time but for now I would suggest you sit back, relax and enjoy the events that unfold. I couldn't fit any of these into any of my storylines within the Jessica's Choices series so I hope you enjoy.
POV

3rd Person, Female
Category
Language

English
Mode

Moderated
Updated on Nov 23, 2018 by Doadventures.10
Created on Jan 23, 2017 by Doadventures.10
167 Favorites
35 Bookmarks
59 Chapters
12 Chapters Deep