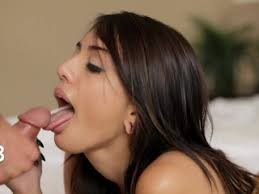 Cum Addiction
Helping Addicts One Load At A Time
Chapter 1 by

JohnLocke4
It happened a few years ago, some sort of illness came to. It lasted in people forever with no cure, well no long-lasting cure. These people need to ingest semen at least once a day, and even then once isn't exactly enough. If they don't they start to go through withdrawals and this eventually leads them to death.
You, having a medical degree, put together a select team of scientists in your area where you study the disease and work on creating a cure. On top of this, you were personally given a badge that allowed you to offer your service to any of the addicts. Then one day you found someone who was close to you, they suffered from the disease. What else could you do but help them?
Who Do You Know That Has The Addiction?
Some people have a medical condition that require them to ingest semen everyday. Now, you know one of these people personally. You decide to help them.
POV

2nd Person, Both
Category
Language

English
Mode

Public
Tags

Wife, Cuckold, Cumplay, Cheating, Swallow, Cumshot, Time for her first load, Lust, Lustful Worship, Throat Fuck, Domination, Cum Swallowing, Slut, Messy, Lesbian, Aunt, Nephew, Incest, black dick, black cock, bbd, african, ebony, Blowjob, Handjob, Sister, John Doe, Anal, Facefuck, Throating, Cum, superhero, Justice League, Wonder Woman, Diana Prince, Tina McGee, Facial, masturbation
Updated on May 23, 2019 by Infrequentninja
Created on Feb 4, 2017 by JohnLocke4
13,129 Likes
2,690,834 Views
1,971 Favorites
1,287 Bookmarks
288 Chapters
100 Chapters Deep