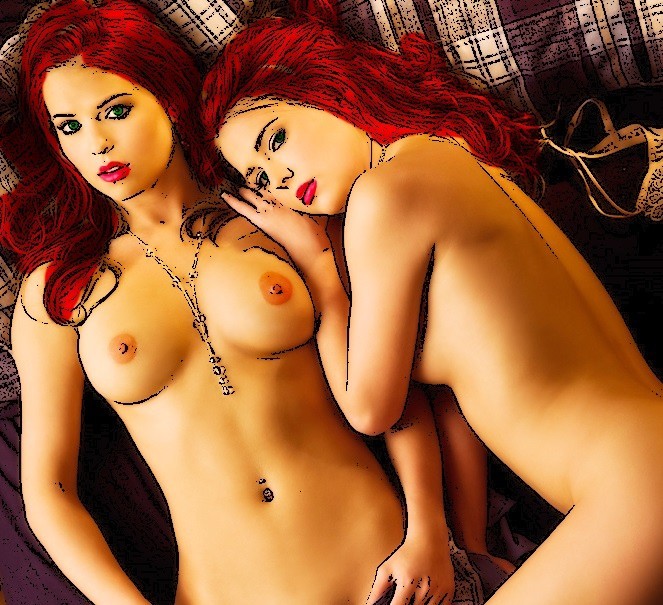 "One Big Horny Family: Coming Of Age"
The Family Celebrates Sister's Birthday.
Chapter 1 by

RicoLouis
This story is a continuation of the story One Big Horny Family.
I laid there in the boat with my arm out the side as it skimmed the lake. I looked down to see her as her hand wrapped her fingers around the shaft of my stiff schlong and she began to stroke it. The cool breeze flowing over my skin sending the boat slowly drifting over the lake as her lips meet the tip. Gently she sucked at it as I lay my head back and enjoy the sensations. The soft sound of her sucking my cock mixed with the birds. Her touch mingled with the breeze. Her beautiful body illuminated by the setting sun as her hair glowed in the light. Suddenly the waters began to get rough and the boat began to rock as the sky turned dark.
"Bubba." a voice said. I opened my eyes as I looked at the ceiling of my bedroom. "Wake up Bubba." The voice said again. I glanced over to see my sister by the side of my bed as she was pushing down on it to rock the mattress. I saw her cute little mischievous smile on her pouty lips that she got from our mother. Her large bright emerald green eyes looking at me. Her red blonde hair pulled up into pigtails.
The only thing better then her adorable face, that made her look younger then she was, had to be the two massive melons that hung beneath her like rip fruit ready to be plucked that showed she was far from a little girl anymore. Each one of her mouth watering breast was the size of a large fruit. She was still wearing the large night shirt she had slept in which hung off one shoulder. If her boobs had been any smaller I might have had a great view of her nipples but she got our mothers massive mounds as well. I did get a little peek of her areolas as she shook the bed again making her breast sway beneath her. Nothing like waking up with an eye full of big beautiful breast I thought. It was unusual for her to beat me out of bed for once but today was her birthday after all.
"Mom said to come wake your butt up." Sis giggled at me. I rubbed my eyes against the morning light beaming in through the window. Sis took the opportunity to climb onto the bed and sit on me as she straddled my lap. I got a peek at her panties underneath her shirt right before she sat down. It was the one's with little red hearts on them. I could see her nipples outlined through the thin loose fitting shirt which hung from each of her large breast.
"I'm up." I said. She smiled as she leaned forward and put her arms to either side of me. Her pantie clad pussy rubbing against my morning wood as she did. I swore she loved to torture me like this. Either she didn't notice, didn't care, or secretly enjoyed it. Maybe a little of all three. She never really had a sense of personal space in general but even less so with me. She loved to wallow all over me and hold my hand or give him me a peck on lips. Stuff a normal sister wouldn't do. Luckily she kept it to a minimum in public or else people would get the wrong idea. Not that I much cared what people thought.
(If you like this story and would like to see more, as well as other stories on Chyoa, please give it a like.)
Want to support CHYOA?
Disable your Ad Blocker! Thanks :)
149 Favorites
35 Bookmarks
56 Chapters
13 Chapters Deep